WARNING: THIS SHOW IS RATED T FOR TEEN, BECAUSE OF VIOLENCE, GORE, AND SWEARING Edit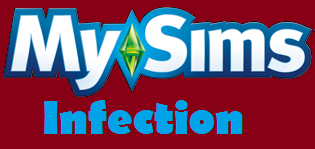 MySims: Infection is a spin-off TV series by Thibo1102, it is based on the MySims game series. Follow Stephen and his freinds on their journey to survive the zombie apocalypse.
Stephen Albright was a teen who was a student at F-Tech, together with his freinds Jenny, Vic and Jason. But an experiment goes terribly wrong, and a dangerous virus spreads around the world...
Characters
Edit
Supporting Edit
Episodes
Edit
Season 1
Edit